Healthy Life,
Healthy Liver
Support your liver,
and your liver will support you.
Order Now
‍
With Chanca Piedra Extract
What is Liver Support Plus?
Your liver is one of the hardest working organs in the human body. It has a range of functions that are essential to your health and wellbeing including detoxification, balancing healthy cholesterol levels, and healthy metabolic processing. Tough, resilient, and even capable of regeneration, the liver is often overlooked for its quiet tenacity. Some of us take our livers for granted.
VitaPost Liver Support Plus is a bespoke blend of herbal extracts that work synergistically to assist with nourishing and supporting your liver. A range of modern and traditional ingredients ensure your liver gets extra support.
With ingredients seen in:
Benefits of Liver Support Plus
‍
Support For a Healthy Liver
Your liver is your means of filtering, purifying, and detoxifying your blood. It also helps to metabolize fats and breaks down hormones. Your liver has diverse and critical roles in your health. With VitaPost Liver Support Plus you can support your liver through its tireless duty with herbal & botanical extracts and zinc.
‍
High-Quality Ingredients
With so much emphasis today on the importance of good nutrition and eliminating toxins from your diet, it is no wonder that people are looking for supplements that support healthy bodily functions. VitaPost Liver Support Plus offers herbal support for your healthy liver.
‍
Antioxidant Support
Not only does VitaPost Liver Support Plus provide you with botanical ingredients to nourish your liver, but it also provides ingredients with natural antioxidant potential. Antioxidants fight free-radicals and oxidation, and also help by supporting general health.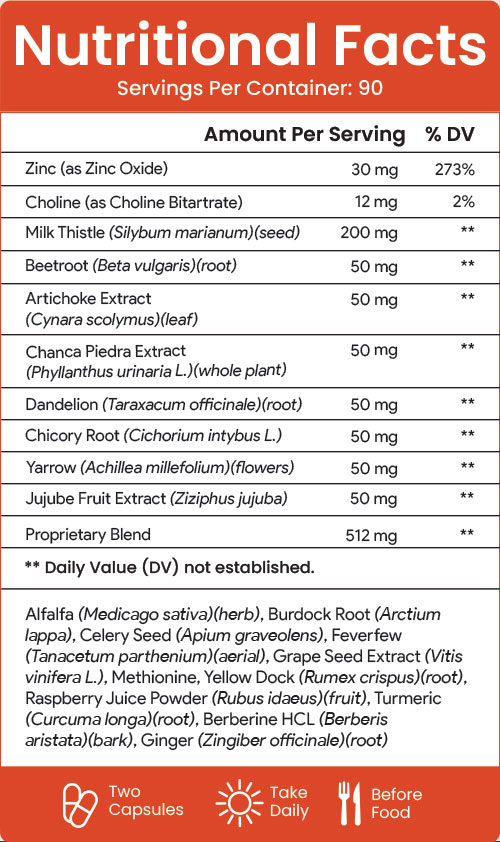 Liver Support Plus Ingredients
Many different herbs and botanicals can be supportive of a healthy liver.13
Milk Thistle
‍
‍
‍
Milk thistle has been widely used in traditional herbal preparations to support the liver. A derivative of milk thistle, called silymarin, has been studied for its antioxidant benefits. In one study, silymarin was suggested to have a similar antioxidant effect as vitamin C.4
Beetroot
‍
‍
‍
Beetroot is commonly known for its powerful antioxidant properties, assisting the body in the fight against free-radicals. Beetroot has been studied and demonstrated to be a rich source of antioxidants.5
Artichoke Extract
‍
‍
‍
Historically, artichoke has been used in traditional herbal remedies as a natural form of antioxidant. Artichoke extract has shown great promise in the support and nourishment of the liver, and this has been demonstrated through ongoing research and clinical studies.6
Chanca Piedra Extract
‍
‍
‍
Chanca piedra has long-standing roots in traditional Chinese medicine. Chanca piedra is known throughout China for a variety of applications relating to processing organs. While western studies of chanca piedra indicate a need for further analysis, chanca piedra is nonetheless widely used in the natural remedy community in support of a healthy liver.7,8
Dandelion
‍
‍
‍
Dandelion root has been suggested through studies that it may help provide support for the liver by providing Dandelion Root Polysaccharides. Dandelion root is also suggested to support the normal production of bile for digestion.9-12
Chicory Root
‍
‍
‍
Chicory root has been used for centuries, with many traditional uses now confirmed by scientific evidence. It contains a wide variety of phytochemicals including anthocyanins, coumarins and flavonoids. Chicory root is rich in antioxidants.1,2
Yarrow
‍
‍
‍
Yarrow has traditionally been used in wellness practices to support digestion and for its antioxidant properties. Yarrow contains beneficial flavonoids.3
Professional Opinions
The ingredients in Liver Support Plus have been discussed in many forms of mainstream media and from research clinics and organizations.
"One of the active ingredients in milk thistle is silymarin, which is extracted from the plant's seeds. Silymarin is a flavonoid believed to have antioxidant properties."
Published by Mayo Clinic, October 2017
"Silymarin reduces the process of lipid peroxidation from occurring in the cell membranes of the tissues of the liver, making the artichoke the ideal vegetable to help your liver ..."
Published by Independent.ie, June 2014
"A 2017 study suggests that polysaccharides in dandelion may indeed be beneficial to liver function."
Published by Healthline, September 2017
Testimonials from Our Customers
VitaPost Liver Support Plus is trusted by thousands of customers worldwide. Don't just take our word for it though! Check out our customer testimonials.
Already a customer? Write your review now ‍
‍
My friend is a naturopath so i showed her this product and she says its great and has all the good stuff you need in it for a liver cleanse. Just in case readers out there were wondering.
‍ Yes, I would recommend this product
‍
Definitely beneficial. -
Chris
I was recommended liver support + by a friend, pleased with the results.
‍ Yes, I would recommend this product
‍
I thought I would start using as part of a detox month, I'm now 6 months in and feeling great!
‍ Yes, I would recommend this product
Click here to read all reviews.
FAQs
‍Taking Liver Support Plus
Do I need a prescription for Liver Support Plus?
Liver Support Plus is available for purchase without a prescription.
How do I use Liver Support Plus?
Take two (2) capsules a day with food or as directed by your healthcare professional. 
Do not exceed recommended dose. Pregnant or nursing mothers, children under the age of 18, and individuals with a known medical condition should consult a physician before using this or any dietary supplement.
I don't enjoy swallowing capsules. Do I have any other options?
While the Liver Support Plus capsule can be taken apart and absorbed in your favorite drink or food, we would not recommend this due to the taste. As this capsule contains compact powder, we would also not recommend splitting the capsule in half and attempting to swallow the halves.
‍Shipping, Sizes and Quantity
What are my delivery options?
We have global distribution to over 20 countries worldwide. This list of countries is available in the first step of checkout.
Orders are processed immediately and shipping depends on which option you choose:
| Description | Price |
| --- | --- |
| USPS - Standard (3-5 business days) | $4.95 |
| USPS - Second Day (2-3 business days) | $9.95 |
| UPS/DHL/USPS – Tracking International (12-15 business days) | $9.95 |
How many capsules are in 1 bottle of Liver Support Plus?
Liver Support Plus contains 60 capsules in every bottle. This is equivalent to a 1-month supply.
How big are the capsules?
The capsules are a standard 0 size, which is less than an inch long (22mm). Most people consider this size easy to swallow.
Can I return my unopened bottles of Liver Support Plus?
Yes, we stand behind this supplement 100%, so we're more than happy for you to return your unopened bottles of Liver Support Plus within 5 months of purchase.
‍Ingredients and Restricted Diets
Is Liver Support Plus free of common allergens?
While the formula does not contain common allergens, this product is manufactured and packaged in a facility which may also process milk, soy, wheat, egg, peanuts, tree nuts, fish and crustacean shellfish.
For uncommon allergens, please check the ingredients list.
‍Certification and Manufacturing
Are these certified by the FDA?
The FDA does not certify dietary supplement products, such as Liver Support Plus. However, Liver Support Plus is manufactured in an FDA registered facility that follows GMP (Good Manufacturing Practice) guidelines.
Where is it manufactured?
Liver Support Plus is manufactured in the US from quality imported and domestic ingredients.
Nourishing Support For a Healthy Liver
Take care of your body, and prioritize your health. Try Liver Support Plus today and get nutritional support for a healthy liver.
Limited time offer,
buy 3 and get 1 free! ‍